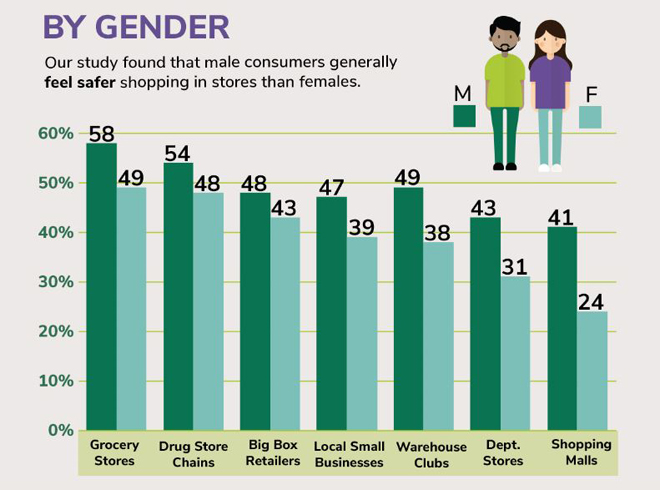 Pittsburgh – New research from First Insight reveals which retail formats consumers will – and won't – feel most comfortable patronizing once they're back in business.
The majority of consumers surveyed would feel safest shopping in grocery stores (54%) and drug store chains (50%). It's a downward trajectory from there:
Big box retailers: 45%
Warehouse clubs and local small businesses: 43%
Malls: 33%
Men feel much safer overall than women going back in-store whether the format is a grocery store (58% vs. 49% of women), a big box retailer (49% vs. 43%) or a small local business (47% vs. 39%).
"As retail visits expand past essential retail like grocery and drug stores, other retailers, and malls in particular, need to be thinking of ways to inspire a sense of safety for consumers, and it will need to go beyond offering gloves and masks at the door," said Greg Petro, CEO of First Insight.
at Home Textiles Today