The merged capabilities offer brands and retailers reduced costs, better sell-through and improved speed to market.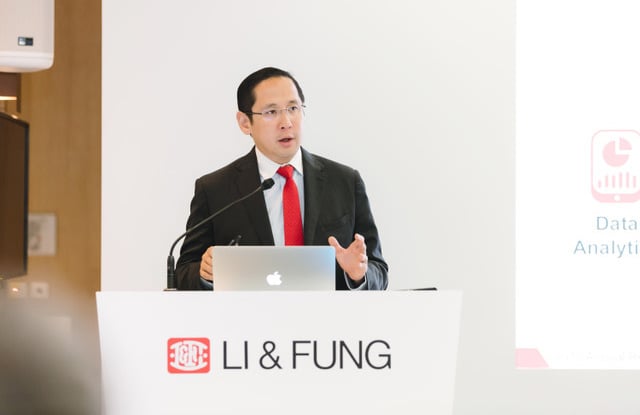 Spencer Fung, ceo of Li & Fung, expressed confidence the group's digitization strategy was working.
Li & Fung and First Insight have inked a deal to offer retailers and brands an "end-to-end digital product development solution." In a joint statement, the companies said the agreement involves integrating First Insight's Voice of the Customer analytics into Li & Fung's Digital Product Development solution, thereby "enabling brands and retailers to select, price and buy designs with greater confidence, increasing sell-through and reducing markdowns."
Terms of the deal were not disclosed.
The announcement was made as Li & Fung articulates its vision in creating the "supply chain of the future." The company said it is developing "a fully-integrated digital supply chain platform that connects brands and retailers with suppliers and other partners seamlessly with end-to-end data capture and visibility."
at WWD