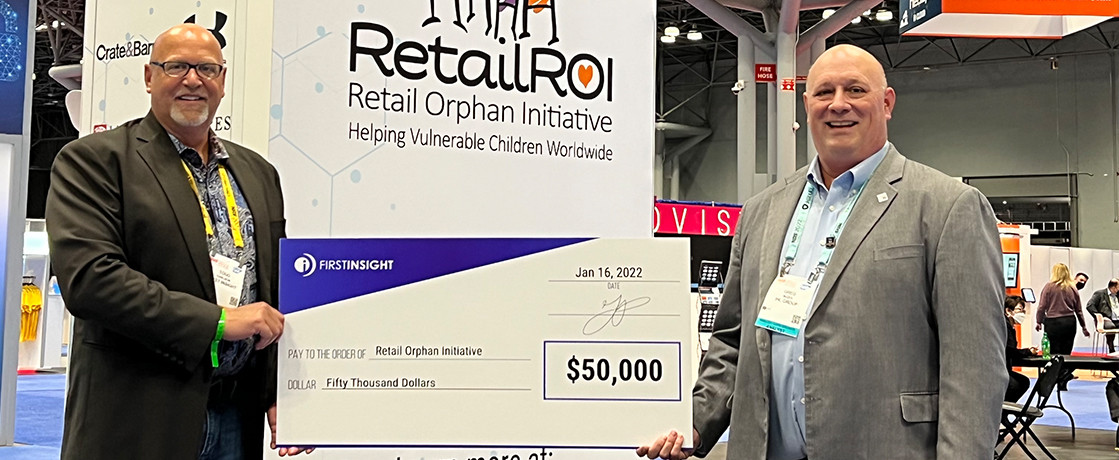 Despite a last-minute move from an in-person to a virtual event necessitated by the COVID-19 omicron variant, the Retail Orphan Initiative's annual fundraising event raised more than $285,000 for orphans and at-risk children. This is the 13th year RetailROI has held a January fundraiser, and a donation by First Insight covering administrative expenses means the entire amount raised goes to charitable grants.
"We are so thankful to the sponsors and attendees for hanging in there with all of the last-minute changes," said Greg Buzek, President of RetailROI in a statement. "Not only did our sponsors continue their full support, but we were also able to expand the reach of the charity to many more people than would have been able to attend live. For this we are tremendously grateful."
Speakers at the virtual event included The Vitamin Shoppe COO Andrew Laudato speaking about how companies can foster innovation, and retired FBI Cyber Division Special Agent Scott Augenbaum discussing ways to keep companies and families safe from the latest ransomware techniques.
at Retail TouchPoints