Fast Fashion Retailer Drives Turnaround with Action Learning, Predictive Analytics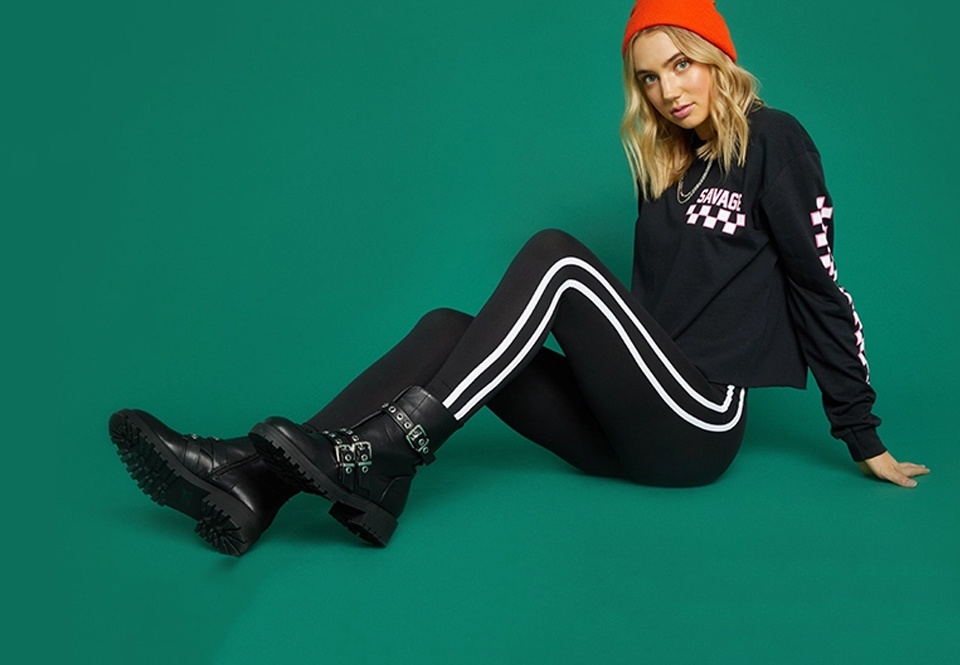 October 25, 2018 - rue21, a U.S.-based fast fashion retailer, today announced it used Action Learning, a core methodology used by the University of Liverpool, to achieve complete adoption of First Insight's predictive analytic technology within its organization.
Action Learning is an experience-based and action-oriented approach to organizational learning. It is also often used for enhancing collaborative capacity in organizational settings. Mark Chrystal, Chief Analytics Officer at rue21, and graduate of the University of Liverpool's Doctorate in Business Administration program, implemented the action learning process he learned while studying at the University.
"Too often organizations take a top-down approach when trying to integrate new solutions into the company,' Chrystal said. "Action learning empowered the Merchandising team at rue21 and has given a voice to every individual, no matter the level. Organizational adoption of the First Insight technology and its incorporation into our business processes has been instrumental in improving our business performance. We have already seen margin improvements of up to 600 basis points on the products we have processed through the First Insight platform."
In March the organization started working with First Insight to implement consumer-driven predictive analytics into their design, buying, planning and pricing decisions. The organization implemented action learning with executives, merchandising teams and planning and inventory teams. The collaborative approach drove full adoption of the solution at rue21 within three months.
"I've found that learning derives from taking action and asking insightful questions about urgent problems or enticing opportunities," said Clare Rigg, Senior Lecturer, Director of Studies, Doctorate in Business Administration at the University of Liverpool. "Action Learning combines action and feedback, asking fresh questions and learning from and with peers, which creates a multiplier effect between the individual and organizational learning. I commend rue21 on their successful use of the approach and am excited about the results they are already seeing."
First Insight is a customer-centric merchandising platform which uses online social engagement tools to gather real-time preference, pricing and sentiment data on potential product offerings. The information is processed through First Insight's predictive analytic and machine learning models to determine which products present the greatest opportunity. The solution is enabling rue21 to evaluate a greater number of products and reflect direct consumer input in their buying decisions.
"A big challenge for organizations introducing any new concept or technology is hesitancy and resistance," Greg Petro, founder and CEO at First Insight said. "Organizations are able to get our solution up and running fast, but it still requires full adoption of the technology to achieve the best results. rue21 provides an exemplary case study of how to do this quickly and efficiently."
Read the case study here.
About First Insight, Inc.
First Insight is the world's leading customer-centric merchandising platform that empowers retailers and brands to incorporate the Voice of the Customer into the design, pricing, planning, and marketing of new products. Through the use of online consumer engagement, the First Insight solution gathers real-time consumer data and applies predictive analytic models to create actionable insights, which drive measurable value. Retailers, manufacturers and brands use the First Insight solution to design, select, price, plan and market the most profitable new products for reduced markdown rates and improved sales, margins and inventory turnover. Customers include some of world's leading vertically integrated brands, sporting goods companies, department stores, mass merchant retailers and wholesalers. For further information, please visit www.firstinsight.com.
About rue21
rue21, a leading teen specialty retailer, believes that fashion plays an important role in the journey to self-discovery. Choose a style, make it your own. You're an individual, and you need fresh, feel-good pieces that let you totally own it. That's why the retailer works to make the latest trends affordable and available to anyone. Its mission is to make fashion everyone's playground. Headquartered just north of Pittsburgh, Pennsylvania, rue21 currently operates 752 stores in 45 states in shopping malls, outlets and strip centers, and on its website. For more information, visit www.rue21.com. The freedom to be you is rue!
About the University of Liverpool
The University of Liverpool was founded in 1881 and gained its royal charter in 1903. Associated with nine Nobel Laureates, the University has gained worldwide recognition for its high-quality teaching and research. It is a founding member of the Russell Group and the management school is AACSB accredited. The University of Liverpool has, since its founding, worked for the advancement of learning and ennoblement of life.