The analysis of runway looks involved testing 227 styles that resulted in more than 2,600 responses.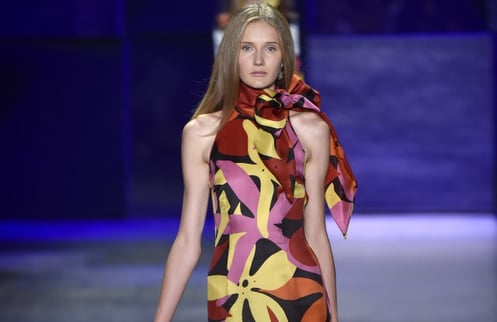 The latest consumer sentiment testing of the spring collections from the recent New York, Paris and Milan fashion weeks revealed how quickly shoppers can change their minds in regard to color preferences and patterns as well as the designer brands themselves.
Overall, consumers tested this year were not wooed by what they saw. First Insight analysts said in their report that "overall positive sentiment was less" this year as positive sentiment fell to 31.9 percent from 35.2 percent last year.