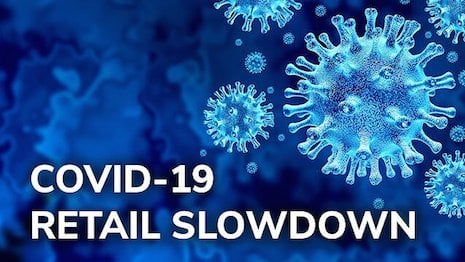 U.S. consumers are getting restless under lockdown, with millennials, men and those living in hot spots outside New York preferring to start going into retail stores by end of May. Image credit: First Insight
As retail stores reopen in the United States exiting COVID-19 lockdowns, shoppers claim they are ready to buy apparel but do not feel safe trying the garments on over health concerns.
A new study from retail predictive analytics company First Insight found that 54 percent of shoppers are ready to buy apparel in-store, followed by home improvement (36 percent) and footwear (32 percent). But the purchase experience will likely look much different from pre-COVID-19, with 65 percent of women saying they will not feel safe trying on clothes in dressing rooms, 78 percent would not feel safe testing beauty products and 66 percent would not feel safe working with a sales associate.
"While many shoppers seem ready to go back in-store, particularly to buy clothing, the experience is anything but business-as-usual," said Greg Petro, CEO of Pittsburgh-based First Insight, in a statement. "The coronavirus has moved the industry away from high-touch to low-touch."
at Luxury Daily if you are a subscriber, or Download below