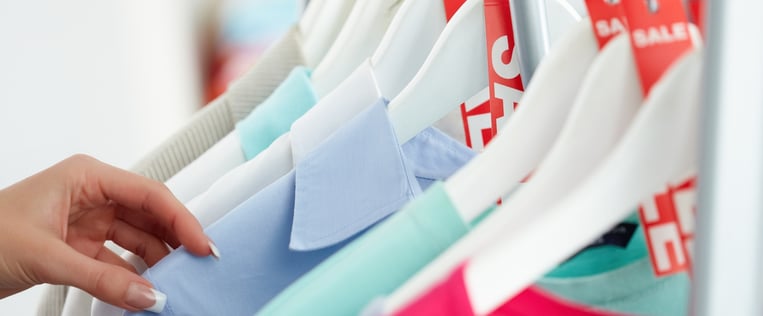 NEW YORK (AP) — Shoppers who got addicted to sales during the last recession have more tools than ever to cross-check prices and find bargains, creating a race to the bottom — particularly on clothes.
While retailers are trying to offer more exclusive products and improve the experience shoppers have in stores, online leader Amazon is expanding quickly into apparel, creating more discounting wars. Off-price stores and new discount chains keep the pressure on.
"There is not a lot that I would pay full price for," said Sara Scoggins, a 30-year-old Los Angeles resident who uses apps like Hafta Have for scanning items and tracking deals and Honey for coupons and promo codes. "There is always a deal. You are a sucker not to get a deal."
The bargain-hunting started in earnest during the Great Recession, when stores plied shoppers with discounts upon discounts to rid themselves of mounds of merchandise after consumer spending tanked. But even as the economy has perked up, Americans haven't let go of the search for deals.
Read the Full Article